90210 Behind the scenes
Kul att veta.
Kolla på det här!
---
Är tillbaka!
Oj har glömt den här bloggen.Men nej ska försöka blogga här lite och så för ser att jag har några läsare och vill inte svika er.
---
90210 Multiple Choices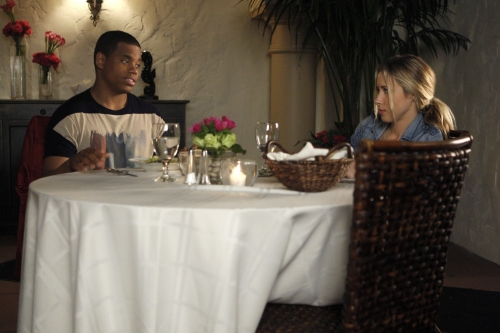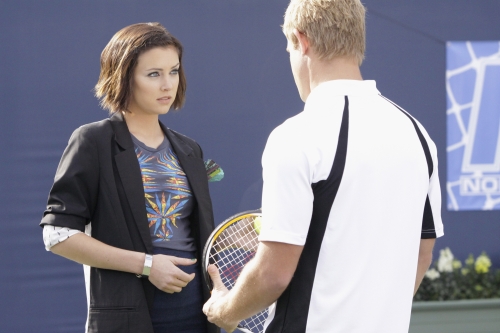 Såg avsnittet för några dagar sen och den var helt okej.
Tyckte synd om dixion och hoppas Silver och Teddy ordnar sitt och rätt tråkigt men spännande är det och vi alla som har sett avsnittet vill veta mer om Jen vad hon gör där :)
---
90210 sweaty palms and weak knees
Jag såg den senaste avsnittet och jag gillade den.
Bra att Adrianna och gina visade att dem är ihop (in public)och jag gillade teddy o silver bra att hon sa ngt om örhängen.
Naomi övedriver med saken om läraren och de går för långt!Men Ivy och dixion woow haha men Naomi visste om att dem bara fejkade !haha
---
90210 Snart!=)
snart ska jag se 90210 den nya avsnittet :) ngn som har sett den??
---
90210 promo!
---
90210 webclip
Bättre version
---
90210 Clark Raving Mad trailer
Wow haha lääängtar
---
Webclip for 2.15
---
Episode stills
---
90210 Trailer – What's Past Is Prologue
Vet att  jag ej har bloggat så mycket påden bloggen för är upptagen med min andra
blogg
men ska försöka.
Kollade på Girl fight häromdan och älskade avsnittet n ;) men silver o teddy som är tillsammans nu YIIPI haha
---
SPOILER 90210″ webclip for Rats & Heroes
NEE du ska inte vara med SILVER!!!
---
FIRST LOOK: Jessica Lowndes and Rumer Willis Kiss on 90210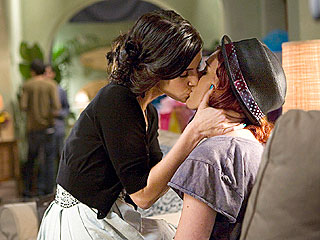 For anyone missing those frisky Beverly Hills teens, 90210 will return with a hot new relationship!
Romance will bloom for Adrianna (Jessica Lowndes) and Gia (Rumer Willis) as the two support each other in AA meetings, bond over old movies and share a kiss, all while Adrianna tries to rebound from her breakup with Navid (Michael Steger).
"Adrianna and Gia share a special bond," Lowndes tells PEOPLE. "My character starts questioning whether or not sexuality is measured on a spectrum, if it's black and white or if it comes down to who you connect with and who you are compatible with. I'm excited as an actress to tell the story."
Lowndes is also excited to share her voice on the show. Gia will get Adrianna to try out for the lead singer position in The Glorious Steinems, and all-girl band at West Beverly, and all the singing is done by Lowndes herself!
90210 returns March 9 (8 p.m. EST) on the CW.
---
Nya bilder på Dixon&Silver från serien!
Spoiler!!
NEEEJ inte Dixon och Silver jag vill att de ska vara Silver och Teddy
---
Spoiler Girlfight – press release
NAOMI AND IVY GET INTO A CAT FIGHT ON THE BEACH, PLUS KELLY LYNCH GUEST STARS — Naomi (AnnaLynne McCord) enlists Ivy's (Gillian Zinser) help in reducing the awkwardness with Liam (Matt Lanter) and the three decide to go on a hike, something Naomi has never done. Naomi discovers Ivy's alterior motives and confronts her by pushing her face in the sand. Naomi, Silver (Jessica Stroup) and Adrianna (Jessica Lowndes) go shopping in the Palisades and run into Annie (Shenae Grimes) and Jasper (Zach Sherman). Jasper blackmails Annie with photographic proof of her hit-and-run, but she gives Jasper an ultimatum that puts her mind at ease. Adrianna and Gia's (Rumer Willis) friendship continues to develop when the two throw a pity party for themselves. Silver (Jessica Stroup) and Teddy (Trevor Donovan) toy with the idea of trying to make a relationship work. Ryan (Ryan Eggold) meets free-spirited Laurel (guest star Kelly Lynch, "The L Word") at a bar, but soon they move to her car so they can get to know each other even better. A surprise visitor shows up on the Wilson's doorstep. Rob Estes, Lori Loughlin, Michael Steger and Tristan Wilds also star. Fred Gerber directed the episode written by Rebecca Sinclair and Jennie Snyder Urman (#214).
LÄS LÄS
---
header
---
90210 Ny trailer!!
längtar!

PS:Min blogg är lite rörigt när ma går in på kommentar eller på ett gammalt inlägg så hoppar den upp med header eller ngt sånt försöker fixa
---
Beverly Hills glamourösa tjejer!
AnnaLynne McCord och Jessica Stroup från Beverly Hills 90210 de spelade in några scener för serien igår! De två skönheterna såg fantastiska ut, båda i glamourösa röda klänningar och vi anar att det kanske kommer ett Valentine's-avsnitt inom en snar framtid!Längtar!!!
---
New "10 Things" promo
längtar
---
'90210′ filming on February 03
---